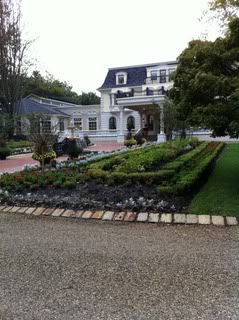 This past Friday, we were at the brand new Ashford Estates in Allenwood NJ. For Patti and Kris's wedding Ceremony and reception.   The ceremony was held in the "Barn" on the Estate, and the cocktail hour was held in the main Mansion of the Estate.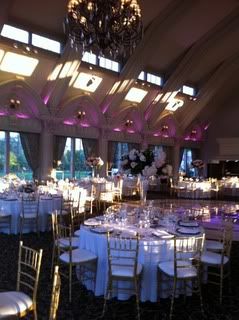 The reception was held in another building which was the Grand Ballroom, this room was outfitted with an over the top lighting system and beautiful finishings.   This was the third wedding held at this grand estate, and we were lucky enough to be the first DJ Entertainment company to Blow the Doors off this place.  During the reception We played along with original Bruce Springsteen Tribute band called the
B Street Band
, if you haven't checked these guys out make sure you do they are awesome entertainers and have great chemistry.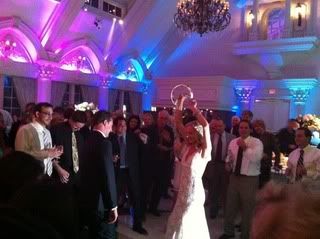 This wedding was off the charts, the Sabey's family and friends came out to party.  The dance floor was never empty and the mood of the night was great.  Thanks again and best wishes to Patti and Kris! 
Entertainer-Jesse
More Pictures and Video will Be posted on our Media Page